Taking Care Of Pet Rabbits is easier !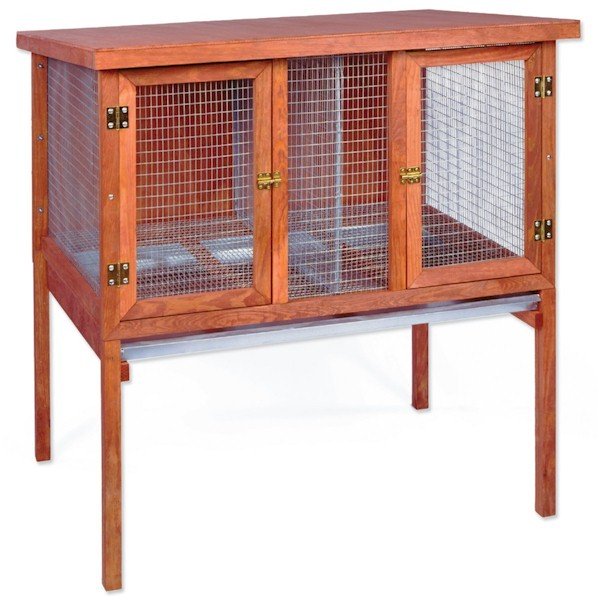 Much safer Hutch
Taking care of pet rabbits is the same as any other pet you may own. They may contract the same inflections as dogs, cats, or even horses for that matter.
For example, they have colds with fluid in their lungs, digestive problems such as constipation, diarrhea, stress, I inflammation, liver problems in the urinary tract problems.
Taking care of rabbits may be easier by doing it in a natural way. Rabbits are vulnerable to side effects of drugs, just as any other living organism

What Rabbits Need To Eat!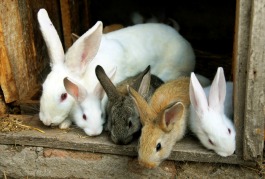 Taking care of pet rabbits will boil down to feeding them properly. Most veterinarians will recommend feeding your rabbits hay and pallets. Which is all right, but studies also indicate they do very well with greens, basil,Cilantro, Mint, parsley.
I also recommend feeding them spinach and raspberry leaf. Most of the herbs and lettuce, spinach can be purchased at your local grocery store and kept in the refrigerator to stay fresh. The benefits of these herbs on the balance of their immune system are enormous and will prevent a lot of problems later on.

Look for Problems Before It Happens !

You must observe your rabbits for any problems. Look and listen for sneezing, coughing or any other trouble breathing. Be sure to pay strict attention to the basin ears of your rabbits, be careful to check for ear mites or if you find a nasty, yellowish crust on your ears.
Without the herbs I mentioned before, and in balance in their immune system will occur, causing bacteria and parasitic disease to take hold of your pets system.

Prevention measures to take.

  *  Keep your rabbits cage clean!
  *   Wire brush droppings in cage!
   *   Make sure that there is good ventilation!
   *    Use Apple cider vinegar, 1 to 2 tablespoons in a gallon of water!
   *    Use monthly cycles three on in three off with cider vinegar!
   *    Use great fruit seed extract, 5 to 10 drops of the gallon of water!
   * Remember: purebred rabbits are more prone to illness!

Taking Care of pet rabbits!

Herbs to use for rabbits                                                       Condition of the rabbits


| | |
| --- | --- |
| Basil, Comfrey, dandelion,Lavender | Basil;reduces itching and inflammation,helps stop ringworm, Comfrey:digestive and diarrhea, Dandelion:Helps all glands and liver problem, Lavender: For worms and kidney problems |
| | |
| --- | --- |
| Marjoram sweet, Marjoram wild,Mint, Plantain | Marjoram sweet: Colic pain,Marjoram wild:Lung problems, Mint: eye inflammation, Plantain: urinary tract |
| | |
| --- | --- |
| Rosemary, Sage,Thyme, Chamomile | Rosemary:weakness, Sage: digestive stimulant but avoid when rabbit is pregnant, Thyme: digestive remedy and for diarrhea, Chamomile: pain relief |
In order to best help your rabbits they must be safe in their Hutch, I recommend using these Hutches.
Learn more by chicking on image below to take full advantage of all store options.